Coleman/Santa Anna Seventh-day Adventist Church issued the following announcement on Sept. 12
Two siblings and star high school tennis players went to court to defend their right to compete in the state championships while keeping their Sabbath day.
On Aug. 6, 2019, Paul and Iris Chung sued the Washington Interscholastic Activities Association in federal court on behalf of their children, Joelle and Joseph. In Chung v. WIAA, Joelle Chung was barred from competing in the Washington state tennis postseason tournament because the championships fell on a Saturday, her Sabbath. As faithful Seventh-day Adventists, the Chung family observes the Sabbath by devoting time for rest and worship every week from Friday at sundown to Saturday at sundown.
In 2019, her senior season, Joelle was undefeated and expected to win in the qualifying tournaments and advance to the state championships. But the Washington Interscholastic Activities Association (WIAA) scheduled the state championships for Saturday. This meant that, according to WIAA rules, she was disqualified from participating at all in the postseason, even though the only conflict between the Sabbath and the tournament would have been the very last day.
"As a senior, it was hard giving everything I had to support my team all season, only to be forced to sit out the entire postseason simply because of my faith," said Joelle Chung. "I'll never get the chance to play for a state championship again, but hopefully this case will protect other Seventh-day Adventists like my brother from having to choose between sports and their faith."
Each year the WIAA holds a statewide postseason tennis tournament. According to WIAA rules, all participants must certify that they will be able to participate in each level of the tournament to qualify for the championships, with exceptions for injury, illness or unforeseen events. Hoping to make a compromise, the Chungs asked the WIAA to move the state championships to a weekday or simply allow Joelle to participate in the qualifying tournaments and use an alternate for the championships, just like athletes with injuries or illness can. The WIAA flatly denied their requests. The Chungs took their case to court.
Becket, the Chung's counsel, argues that no student-athlete should be kept on the sidelines for their faith when accommodations are possible and is asking that the rule that kept Joelle from competing be changed so that her brother Joseph can participate in the state championships this fall.
Joelle was a top athlete on her high school's girls' tennis team for four years before graduating in 2019. Joseph is a current high school student and is already a star player on the boys' tennis team as a sophomore. The Chungs are talented and dedicated tennis players, but a discriminatory rule has kept them from playing the sport they love because of their beliefs.
"No student-athlete should be kept from competition because of their faith," said Joe Davis, counsel at Becket. "The WIAA's rule hurts religious minorities and students of many faiths who honor the longstanding practice of keeping the Sabbath."The Chungs are active members of the Seventh-day Adventist Church in Chehalis, Washington. They take their faith very seriously. Joelle even missed her own high school graduation because it fell on a Saturday. Joelle and Joseph became tennis players because they knew that the sport was primarily played on the weekdays, so it would not interfere with their religious observance.
On Aug. 27, 2019, the WIAA added religious observance to the list of exceptions allowing a player to withdraw from competition without being penalized. But this rule change is only a partial victory because the WIAA continues to insist that it cannot adjust the schedule of the tournament to accommodate religious observance, even if one of the remaining contenders has a Sabbath conflict.
Original source can be found here.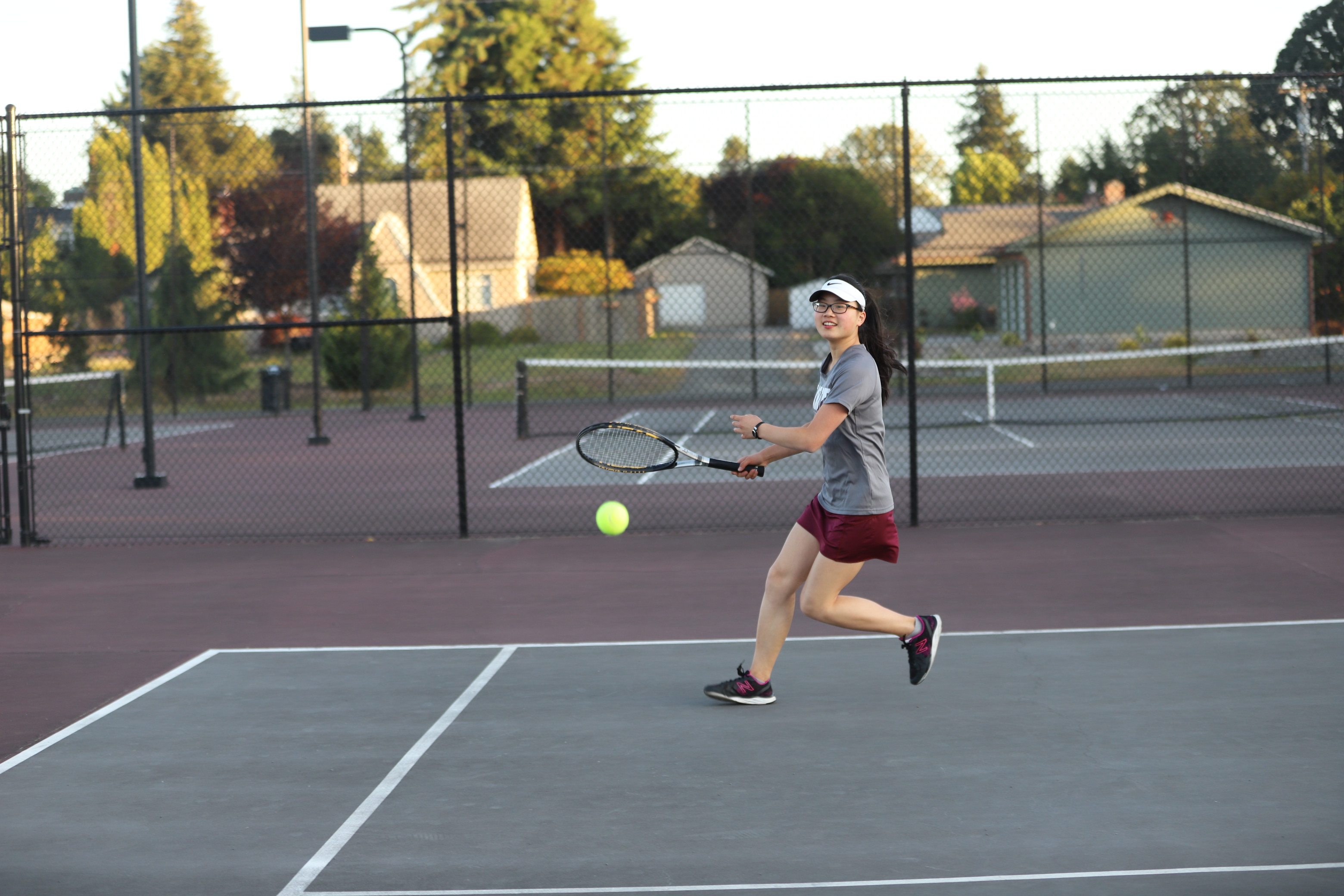 Source: Coleman/Santa Anna Seventh-day Adventist Church